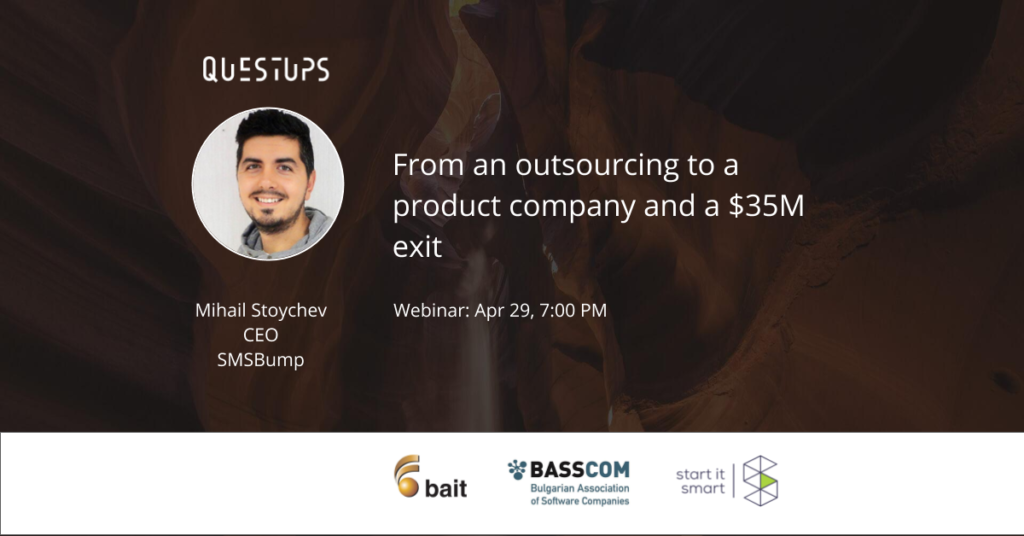 SMSBump, Shopify's first texting marketing platform, managed to bootstrap from a small service company to a successful product with 35K customers in 2 years… In 2019 they had 850% user base growth to 28 000 active stores and $100,000,000 in additional revenue for merchants. SMSBump was started in 2017 in Sofia. As they were researching the next big thing the co-founders stumbled across an incredible piece of data – 95% open rate of SMSs.
Launching the product, they received many comments referring to their idea as old-fashioned and slow. Yet, they didn't give up on it and eventually built an appealing product for small online resellers and even solopreneurs, although their main revenues come from enterprise clients.
They had the unprecedented chance to go through the major milestones at a much-accelerated pace than usual. From a small product spinoff through winning 8K customers & a €350K seed funding to a $35M exit and a potential IPO with Yotpo in the US.
This content has been restricted to logged in users only. Please
login
to view this content.