From Product Strategy to Scaled Sales
Lean product management consulting for tech companies
What we do
For tech companies who are not familiar with ways to effectively discover, build and scale successful products with limited resources, Questups is a consulting agency that offers lean product management consulting and training. Unlike traditional consultants, we see through the implementation of our recommendations and provide continuous support.
Problem
Tech founders waste time and money in building bad products
Many tech founders waste time and money in building bad products. They are unaware of ways they can use to test demand first and sometimes avoid entrepreneurship entirely because it's too risky or confusing.
Solution
Lean product management training
2-day training covering key concepts and methods necessary to build a successful product from idea to revenue
Some of the key topics include: market research, competitive analysis, value proposition, segmentation, pricing, metrics, etc
Problem
Reasons for lower than expected growth are not easily identifiable
Companies that have gained some initial traction but experience slowdown or lower than expected growth, often fail to identify the real causes and need to fine-tune their value proposition and product strategy.
Solution
Product strategy analysis and design
We'll analyze key business metrics and we'll interview key members of your team to discover causes of slow or lower than expected growth
We'll produce a report with findings and recommendations on how to close the gaps
We'll conduct a workshop with your team to come up with a new strategy
We'll deliver a 90-day implementation plan and we'll support its implementation
Problem
Before scaling, proper processes need to be implemented
Businesses that are ready to scale need to make the transition from founder-led product discovery into a scalable product department. However, tech founders often do not know how to build an efficient product function or hire a senior product manager to do that.
Solution
Product management optimization
We'll define and implement a proper product management process
We'll advise on goal-setting and performance review approach
We'll identify missing skills and offer training or lead the recruitment campaign for key product management roles
Problem
Great sales and marketing expertise is hard to find
For companies in growth stage, building successful sales and marketing strategy and operations is key. However, rarely tech founders have such previous experience and scaling is hindered if they cannot find and attract the right sales and marketing experts.
Solution
Sales and marketing strategy and implementation
We provide sales and marketing strategy and implementation services through our network of partner sales and marketing agencies.
Each agency has been categorized by us according to the types of companies, markets and customer acquisition strategies they have experience with.
After we complete your product strategy assessment, we'll match you with the sales or marketing partner that is most suitable for your type of company and target market.
Ready to get started? Contact us!
Book a 1-hour consultation for free!
Who are we?
Our team has more than 15 years experience in the business. Get to know the people behind Questups.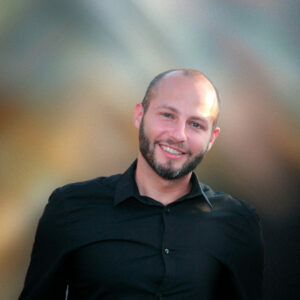 Dimitar Karamanchev
CEO and business development
Dimitar has co-founded 2 tech companies with innovation awards. He is the president of Start It Smart - a startup incubator program with more than 500 startups and 300 mentors and investors. He has conducted more than 4000 customer development interviews and has delivered more than 170 trainings.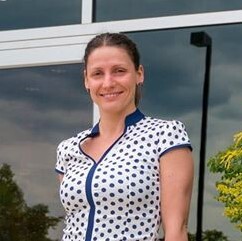 Mariya Rashkovska
Co-CEO and product management
In the past 15 years Mariya has been working as an independent consultant as well as a product manager and business analyst for companies such as Telerik, Progress and Financial Times. She's the co-founder of the Bulgarian chapter of ProductTank - the biggest community of product managers in the world.