From an outsourcing to a product company and a $35M exit
Webinar: Apr 29, 7:00 PM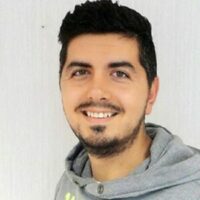 Mihail Stoychev
CEO SMSBump
Watch:
For those of you who have missed the event or you want to watch it again, scroll down for the video recording.
About:
This is an invitation-only event organised by Questups, Start It Smart & BASSCOM designed to help tech companies to build successful products. Seats are limited to 40. The goal is to focus on a more interactive session with specific questions and answers.
Who can attend:
Founders and CEOs of service or product tech companies. To benefit from the opportunity to ask Mihail specific questions in person and learn more details about SMSBump's 'bootstrap-mutant' story – apply for an invitation by filling out the form bellow before 27th of April.
About the event:
SMSBump, Shopify's first texting marketing platform, managed to bootstrap from a small service company to a successful product with 35K customers in 2 years… In 2019 they had 850% user base growth to 28 000 active stores and $100,000,000 in additional revenue for merchants. SMSBump was started in 2017 in Sofia. As they were researching the next big thing the co-founders stumbled across an incredible piece of data – 95% open rate of SMSs.
Launching the product, they received many comments referring to their idea as old-fashioned and slow. Yet, they didn't give up on it and eventually built an appealing product for small online resellers and even solopreneurs, although their main revenues come from enterprise clients.
They had the unprecedented chance to go through the major milestones at a much-accelerated pace than usual. From a small product spinoff through winning 8K customers & a €350K seed funding to a $35M exit and a potential IPO with Yotpo in the US.
About Mihail:
Mihail Stoychev is the founder and CEO of SMSBump. He has 8+ years worth of eCommerce experience and has worked with brands such as Facebook, MasterCard, Amazon Pay, Google, Square etc.
About Questups:
Questup's mission is to help tech companies build successful products – from product strategy to scaled sales. Using a methodology, designed in Silicon Valley, Questups not only helps companies come up with a working product strategy that is specific to their company type, but also helps them successfully implement that strategy through its wide network of strategic contacts and marketing and sales experts.
When: 29th of April, 19:00h
Program:
19:00 – 19:30 Story
19:30 – 20:30 Q&A
Where: online
WATCH THE WHOLE EVENT