Workshop with Andy Clayton: Scaling Up Your Strategy - Brand Promise
Webinar: May 28, 7:00 PM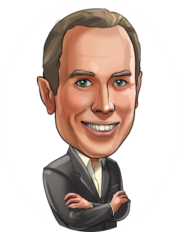 Andy Clayton
Petra Coach
This is an invitation-only workshop organised by Questups, British Embassy | Department for International Trade, Start It Smart, BASSCOM & BAIT designed to help tech companies to build successful product strategies. Seats are limited to 10 teams only. The goal is to focus on helping them craft better strategies using The 7 Strata of Strategy.
The 7 Strata is a comprehensive framework for creating a robust strategy that differentiates your company from the competition and helps you establish the kind of roadblocks that allow you to dominate your niche in the marketplace.
Without an effective strategy, you're going to spend the next several years executing a plan that is less than optimal and leaving a pile of money on the table. Worse, you'll keep the doors open for savvier competitors to swoop in and take over your industry.
The Brand Promise is what matters most to your customers and differentiates you from the competition. A Brand Promise keeps you focused…
Andy Clayton leads Petra Coach Europe, the UK's leading scaling up coaching company, helping entrepreneurs develop and deliver high-growth strategies. Prior to this, Andy was a successful entrepreneur, founding, growing and selling LNP China, the UK's largest China operations outsourcing agency, helping western companies operate over £50m of sales in China. Meet Andy and Petra Couch here.
The standard price per participant is £150, however, thanks to our strategic partners British Embassy the event is free of charge yet invitation-only.
Who can attend: founders and CEOs of outsourcing or product tech companies and their teams.
How to apply for the workshop:
Fill in the form bellow 

Get access to The 7 Strata of Strategy Guide &

Worksheet
Read the Guide, fill out the Worksheet and submit it to us before 26th of May
In a 1-hour workshop, Andy will review the input that teams have provided, and help them to craft better strategies for their companies.
Only teams and companies that are willing to put in the work to prepare for the workshop will be selected and invited.
Questup's mission is to help tech companies build successful products – from product strategy to scaled sales. Using a methodology, designed in Silicon Valley, Questups not only helps companies come up with a working product strategy that is specific to their company type, but also enables the strategy implementation through its wide network of strategic contacts and marketing and sales experts.